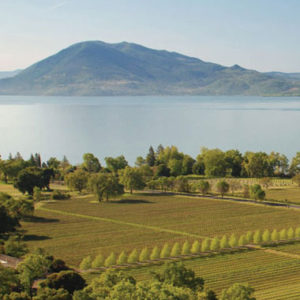 Lake County
About 110 miles north of the San Francisco Bay Area, Lake County is gaining notoriety for its exemplary fruit. Lake County's 8,380 acres of vineyards ring Clear Lake, one of the oldest geological lakes in North America, and are found on the elevated ridges and flanks of the Mayacamas Mountains to the west and throughout the Clear Lake basin. Under cobalt blue skies that boast the purest air in California, 140 growers cultivate vines in an astounding array of soils, from rocky volcanic highlands to mountain valleys lined with gravelly river courses.
High quality, varietally true grapes with prices targeted for $10 to $40 programs are produced in the distinctive vineyards of Lake County. Cabernet Sauvignon and Sauvignon Blanc, as well as other varietals (Chardonnay, Merlot, Petite Sirah, Syrah, Tempranillo, and Zinfandel), earn industry recognition with multiple high scoring wines, the evolution of some 250 Lake County labeled wines, leadership in sustainable winegrape growing, and the inclusion in a number of North Coast wine programs.
---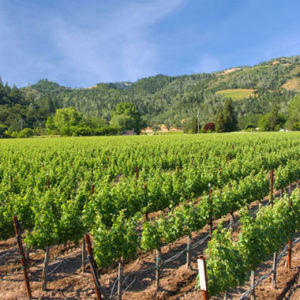 Napa Valley
The Napa Valley has been producing fine and memorable wines for more than a century. Indeed, the words "Napa Valley" have become synonymous with great California wine to consumers all over the world.
The character and quality of Napa Valley winegrapes emerge from the diversity of viticultural environments within the appellation. Though just 30 miles long and a few miles wide, Napa Valley is home to diverse microclimates and soils uniquely suited to the cultivation of a variety of fine wine varietals. Among the internationally acclaimed wines produced in this small region are Cabernet Sauvignon, Merlot, Pinot Noir, Chardonnay, Sauvignon Blanc, Sangiovese, Zinfandel and Cabernet Franc.
---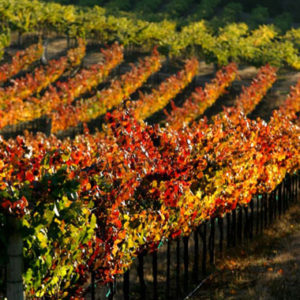 Mendocino County
The Mendocino appellation is roughly the size of Rhode Island. While most Mendocino vineyards fall into one of the current or proposed American Viticultural Areas (AVA), many small vineyards dot the hills and dales of the rugged region. Mendocino is home to far fewer bonded wineries than Sonoma or Napa counties, yet the legacy vineyards from Mendocino's immigrant past give the region its identity as a home to Mediterranean red varieties, including Zinfandel, Syrah, Petite Sirah, Carignan, Charbono and Grenache. Mendocino's Anderson Valley is also home to some of America's most sought-after Alsatian whites, prestige sparkling wines, and high-octane Pinot Noir.
---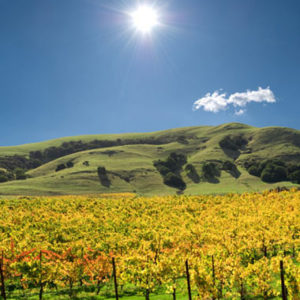 Sonoma County
Sonoma County is a million acres (1,604 square miles) of valley floors, rolling hills and tree-lined mountain sides — each a wonderful place for growing winegrapes of superior quality and character. It is the birthplace of northern California viticulture with several generations of families committed to its land and sustaining it for future generations. Sonoma County is the perfect marriage of family, growing conditions and innovation for producing exceptional winegrapes and wines. The region has more soil types than France, and they range from rich and loamy to volcanic and well-drained. They provide the natural chemistry for growing a variety of top winegrapes. The long, dry and sunny summer days with cool nights, ocean breezes and fog, produce the ideal conditions for growing winegrapes, from the cool weather-loving Pinot Noir and Chardonnay to the warm weather Cabernet Sauvignon and Zinfandel.